Our Story
Founded in 2016, Trinity Writers grew out the small group experience of Trinity Baptist Church in San Antonio, Texas. Recognizing that all of us are endowed with the creative spirit and the need to express it, this group was formed to encourage and inspire those who are drawn to the power of the written word as an expression of their individual art and soul.
Our group explores all forms of writing from fiction to non-fiction to poetry to journaling and more, tailored to the storytelling interests of the group members. The focus is on celebrating self-expression through writing with coaching, group discussion, and sharing of work in a supportive environment to demonstrate compelling storytelling, story structures, use of words, and technical aspects of writing.
Activities include short writing assignments, review and discussion of each other's works, and exploration of powerful writers like C.S. Lewis, William Faulkner, Benda Ueland, Flannery O'Connor, Frederick Buechner, and many more. Participation in the group is open to all members of the community and is not limited to members of the church.
Our Editor and Writing Coach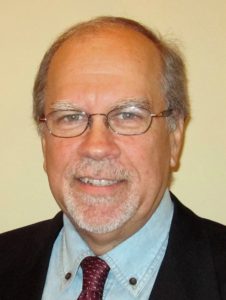 Jeff Cowart is an award-winning journalist, consultant and fiction writer. He has served as executive editor, managing editor, city editor, and political and investigative reporter for newspapers in Louisiana, Florida and South Carolina, and has consulted with media organizations such as The Washington Post, the New York Times, the Tribune Company, Gannett, HGTV and others. He is a former deputy chief of staff and press secretary for Louisiana Governor Charles E. "Buddy" Roemer and a veteran advisor to political candidate and issues campaigns. For nearly two decades he has worked with health care systems and corporate clients developing and implementing strategies related to message and brand development, public perception and positioning, market and business development, issues management and crisis communications.
He is available for individual coaching or tailored workshops. Learn more about those opportunities by clicking here.